PROTIC
PROTIC is a special program within a high school in Quebec City that focuses on new pedagogical approaches that integrate information and communication technology.  Many classes in the PROTIC program participate in the Knowledge Building International Project.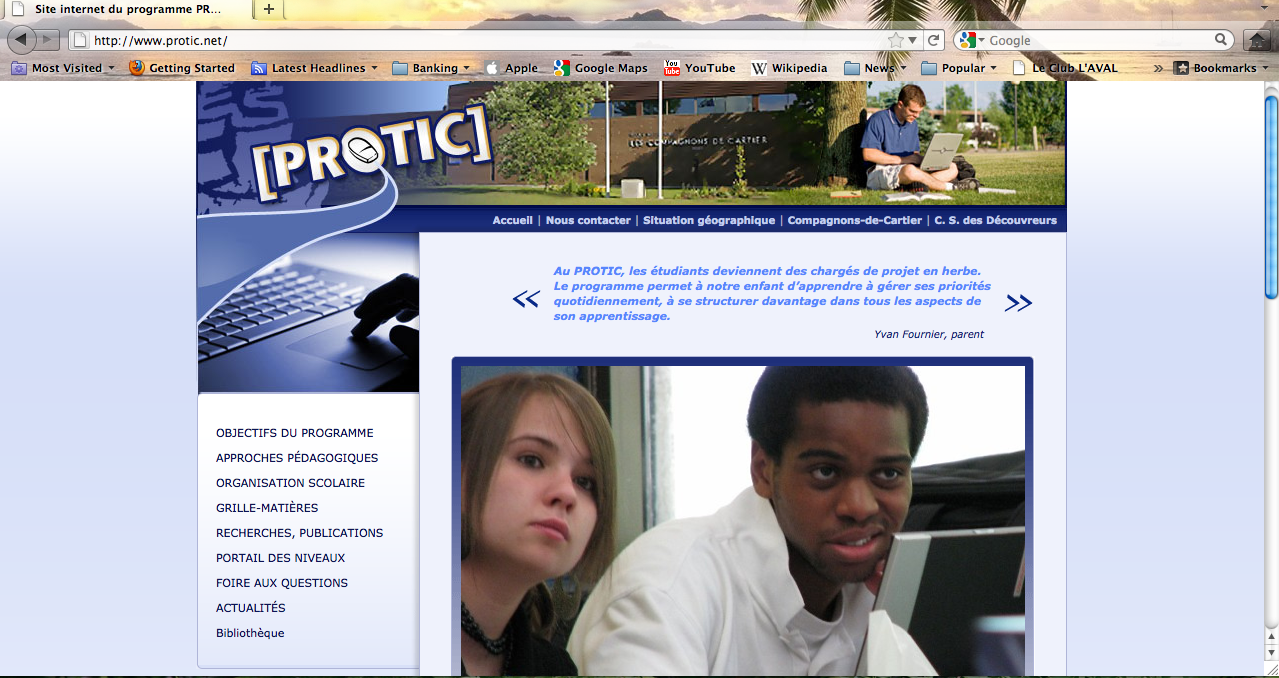 Summary of PROTIC's KBIP project
This year, PROTIC students are investigating a problem concerning fish populations in local lakes. Click here to see a summary of PROTIC's 2010-2011 research project in KBIP.

Video Clips from PROTIC videoconference presentation
Click here to see a teacher at PROTIC describe his class's investigation at the 2nd KBIP International Meeting on February 24th, 2011.
Click here see the PROTIC students discussing their investigation at the 3rd KBIP International Meeting on March 22nd, 2011.
Click here to see the PROTIC students summarizing their investigation at the final international meeting on June 8, 2011.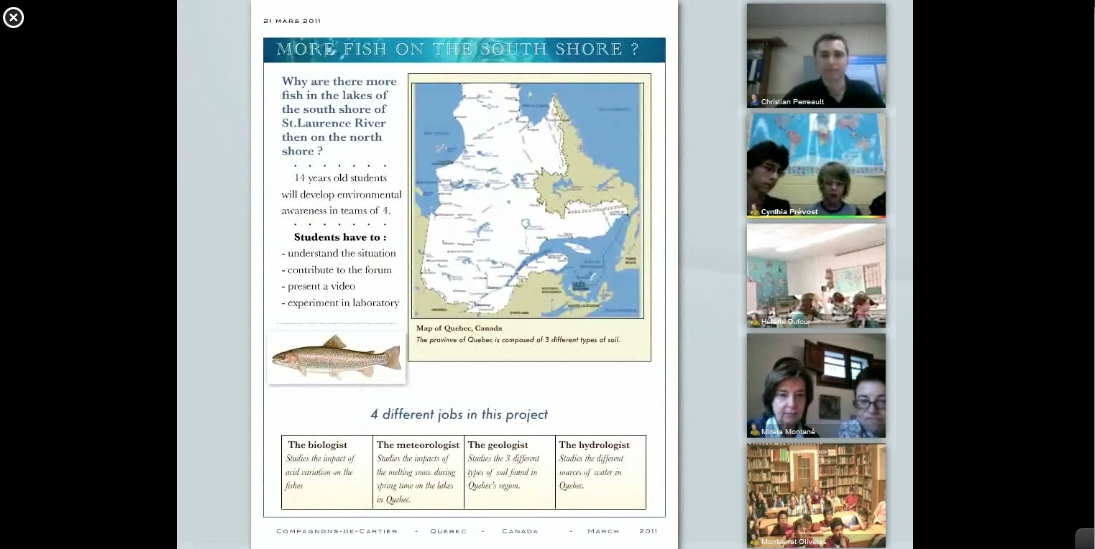 ABOUT PROTIC
Students have 1-1 laptops and are able to collaborate using the technology.
Teachers plan with local experts to create authentic learning opportunities for their students.
Teachers present the students with their research tasks to engage them in the learning process
Students share how their work using the Knowledge Forum helps them to improve their communication skills: