CSCL 2011
Researchers involved in the KBIP project presented at the CSCL 2011 conference.
CSCL 2011 is a major international CSCL (Computer Supported Collaborative Learning) conference and was held in Hong Kong on July 4-8, 2011. The conference was co-organised by the International Society of the Learning Sciences (ISLS) and Centre for Information Technology in Education of The University of Hong Kong .
The event gathered experts involved in a variety of initiatives surrounding technology-based collaborative learning, including research, education, training and technology.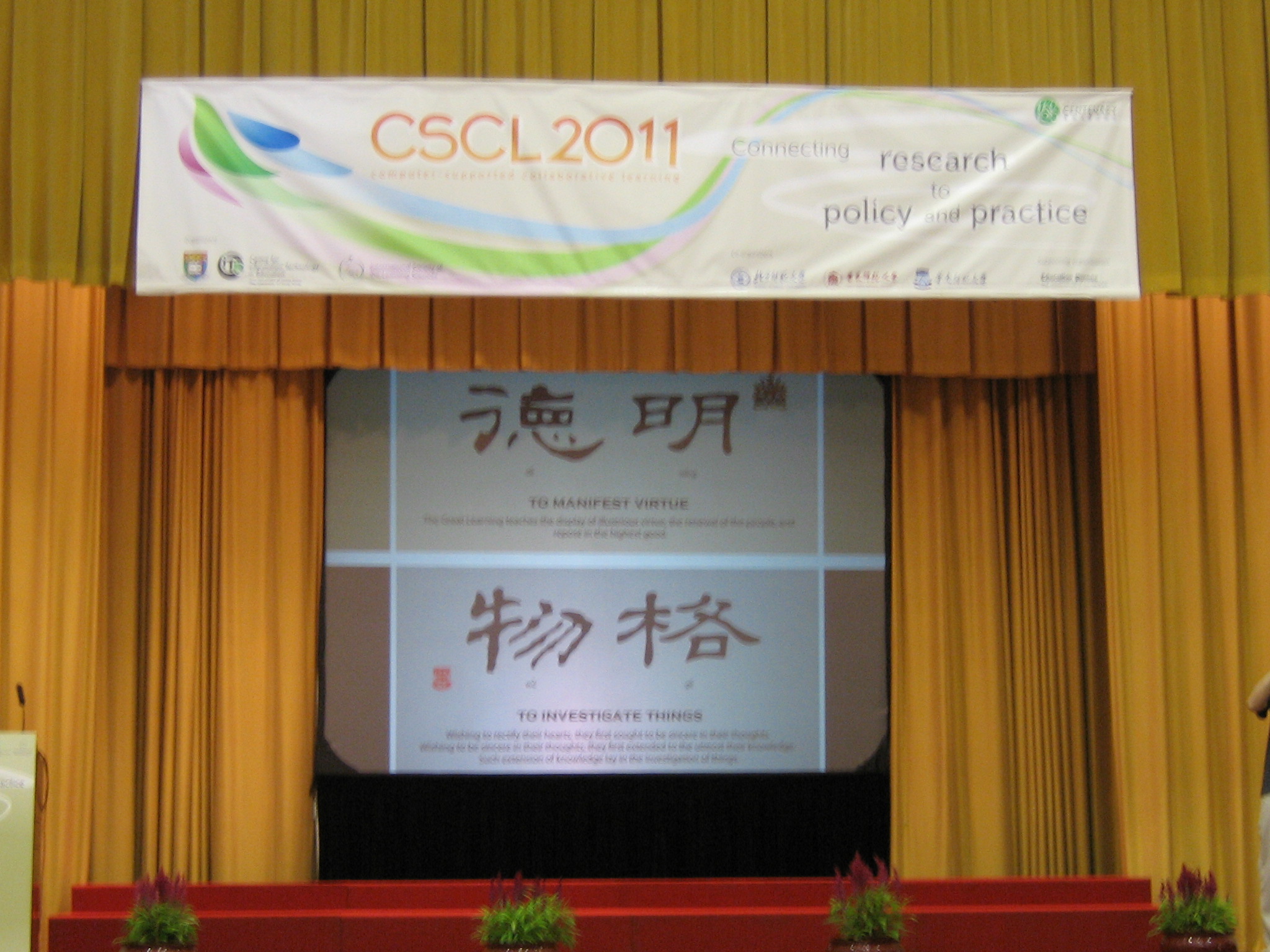 Here is Professor Thérèse Laferrière introducing the presentation: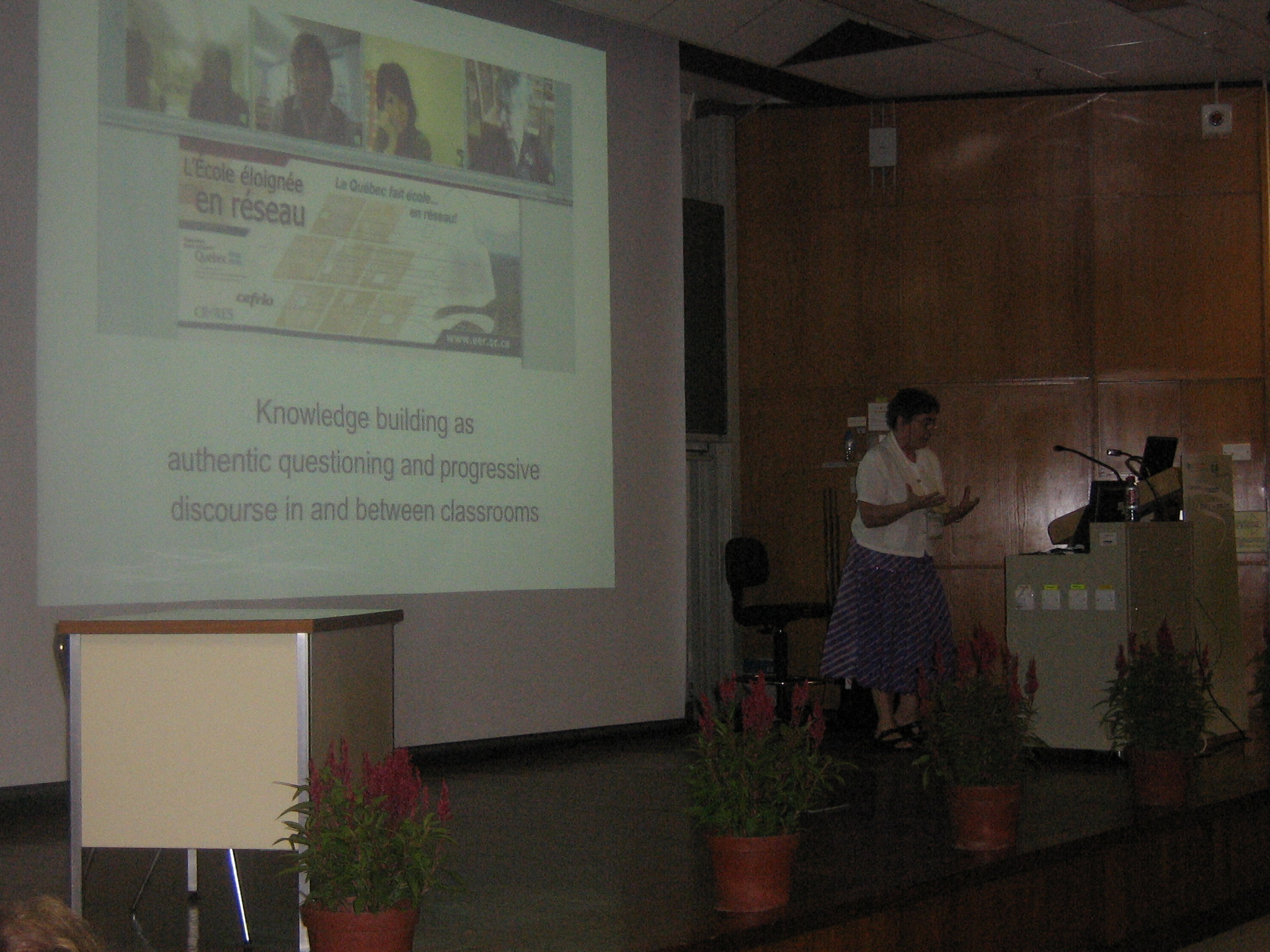 Members of the research team also connected via videoconference from Canada, Mexico and Spain: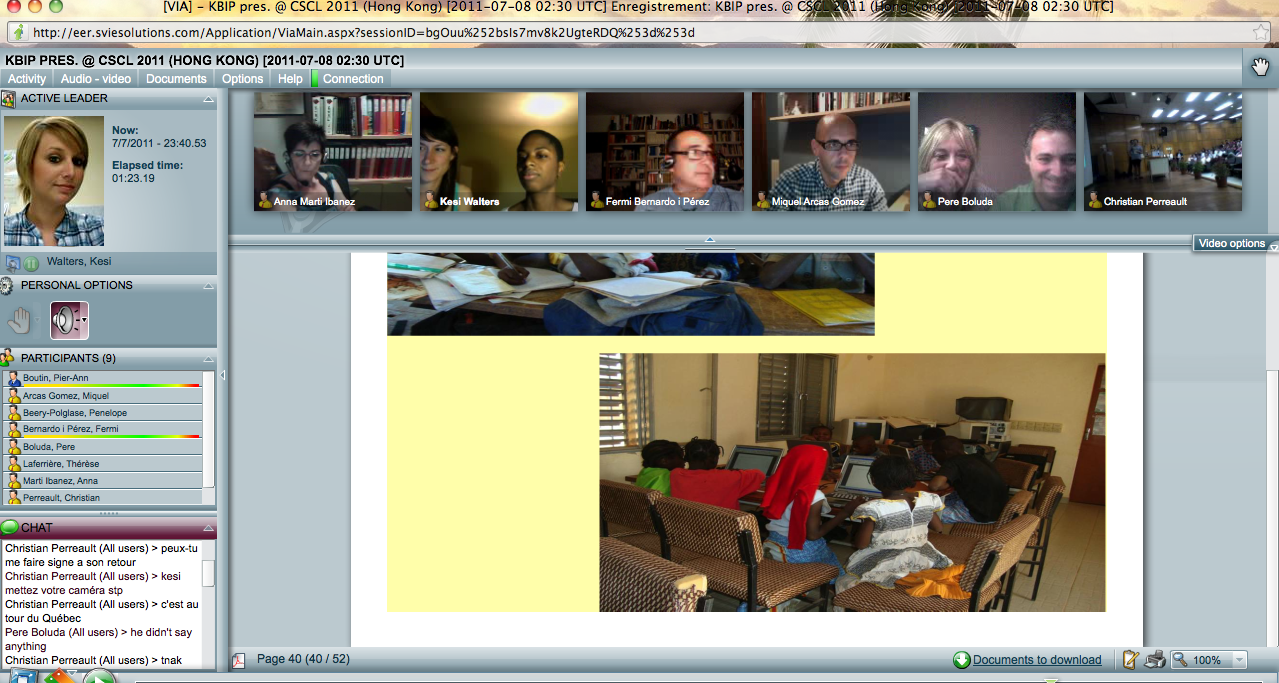 Paper : Designs for Deep Understanding
Authors:  Thérèse Laferrière, Christian Perreault, & Pier-Ann Boutin, Laval University, Quebec, Canada
Nancy Law & Johnny Yuen, University of Hong Kong, Hong Kong,
Mireia Montané, Collegi de Llicenciats, Barcelona, Catalonia, Spain,
Oscar Hernandez Lopez, University IberioAmericana, Puebla, Mexico,
Pere Boluda, Escola Sant Pau, Tarragona, Catalonia, Spain,
Marta Blancafort, Escola Projecte, Barcelona, Catalonia, Spain
Full text: Click here
Powerpoint: Click here
Movie (showing examples of Knowledge Building discourse): Click here
Abstract:  Deep understanding and knowledge creation are two of the three ICT competency standards for teachers identified by UNESCO (2009). In the classroom, knowledge creation bears many similarities with knowledge building, the framework put forward by Bereiter and Scardamalia (1993). We report on four knowledge building oriented university-school partnerships (Catalunya, Hong Kong, Quebec and Mexico). They had teacher professional development in mind, and their shared goal was students' understanding of sustainable development problems (Knowledge Building International Project, 2007-2011). Participants engaged in onsite/online written and verbal interaction. The dynamics of their collaboration are uncovered. With respect to one site, we report on explanation quality as evidence of movement toward deep understanding.